A common mistake when designing a project is assuming that because a certain connector worked for one application, it will work for another. With so many types of connectors available and so many different standards in the electronics industry, choosing the right connector is not always easy. Performance, size, material, and configuration are some of the things that should be considered when selecting a connector for a project. While this article can't possibly cover all applications and connectors, it gives a brief overview of the types of connectors normally used common applications, plus some of the new types of connectors that are now available.

Connectors and Headers with color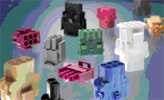 Using these Mate-N-Lok Connectors, designers can color-code interconnections within the device they are designing; meet system color-coding protocols, or improve visibility, and aesthetics of wiring harnesses and wiring assemblies.
Circular Connectors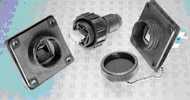 With rugged shells, housings and receptacles, and IP67 sealing performance, these circular connectors are well suited agriculture or construction equipment, diagnostics equipment, printers and other applications in locations where durability and environmental sealing are necessary. They support low level signal applications as well as power applications.


The miniature circular connector consists of a receptacle which receives removable crimp type pin contacts and a mating plug which receives removable crimp type socket contacts. The plug and receptacle are latched to one another by means of a pair of integrally molded latch features in the plug and receptacle.
Card and Edge Connectors



All popular sizes from 6 to 50 positions are commonly available. The contacts give the best performance in conditions of repeated insertion and withdrawal of the p.c. board. The variety of possible material combinations allows a choice of emphasis on performance or cost savings.
D-Subminiatures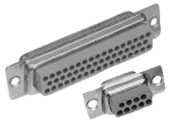 D-subminiature rectangular connectors are space and weight saving, reliable, and accommodate several circuits. They are designed for rack and panel, cable-to-panel, and cable-to-cable connection. Many of these meet military specifications.
Solderless Terminals
There are several types of solderless terminals including: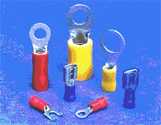 Ring - Most reliable because screw must be completely removed to disconnect

Quick Disconnect- The front end of the terminal has a female-type receptacle, which allows the terminal to slide onto and off of a male blade.

Spade- he open tongue end is for rapid insertion on the mounting screw. It is usually used on free standing studs.

Splice- stripped wires are joined by insertion

Hook- combines the security advantage of the ring with the easy-handling characteristics of the spade