| | |
| --- | --- |
| | Product Links |
| | |
| --- | --- |
| | Inside SRI |
SRI-Newsletter
| | |
| --- | --- |
| | Subscribe to our newsletter to receive monthly specials, manufacturer's feature, and electronics news via email. |

---
See Our latest release of SRI-Newsletter here


---
View Our List of Archived Newsletter Articles


| | |
| --- | --- |
| | SRI Links |
Visit our Sister Site,

Distributor of
Industrial Products
Web Search ..
Powered by;









Electronic manufacturers should consider what truly is the heart of most of their portable devices - the battery. The size, shape, weight, and function are all directly related to the battery that will power them. The battery also provides an essential backup on printed circuits and computer systems. It seems that just about every six months a new battery technology emerges using much more exotic and expensive materials. Think about what the cell phone has become as a direct result of the size and capacity of the batteries powering them. Each successive improvement makes batteries smaller, able to hold a charge longer, and able to charge faster. This article takes a look at some of the new battery technologies and how they will improve the electronics industry.

Latest Developments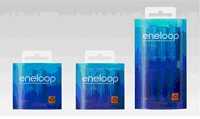 Sanyo introduced the new "eneloop" battery, which is a rechargeable NiMH battery useable right off the shelf. Unlike previous rechargeable batteries, which have limited shelf life because of their rapid discharge, these batteries retain 85% of their charge even after one year. Because this battery can be used for thousands of charges and is easily recycled, it is much more convenient, cost-effective, and eco-friendly than the traditional single-use batteries.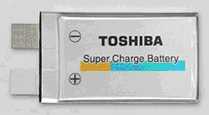 Toshiba Corporation has announced a breakthrough in lithium-ion batteries that makes long recharge times a thing of the past. The company's new battery can recharge 80% of a battery's energy capacity in close to one minute, approximately 60 times faster than the typical lithium-ion batteries in wide use today. The battery also has a long life cycle, losing only 1% of capacity after 1,000 cycles of discharging and recharging, and can operate at very low temperatures

Techtronic Industries Co. Ltd. of Hong Kong developed the V28™. This 28-volt battery delivers increased power and up to twice the run time of traditional 18-volt models, yet the battery weighs slightly less. This means the introduction of new tools like the world's first cordless band saw powerful enough for every day professional use. Containing no cadmium, the lithium ion battery has built-in fuel gauge that tells users how much run time is available. In addition, this battery is equipped with built-in Performance Optimizing Circuit to provide consistent, fade-free power throughout discharge cycle to ensure job power consistency.

Panasonic Batteries has its new Digital Xtreme Power batteries with oxyride technology, designed to last twice as long as regular alkaline batteries, according to the company. They utilize a combination of newly developed materials for the cathode (plus side): Oxy Nickel Hydroxide and new technologically developed manganese dioxide and graphite. According to Panasonic, that means the batteries will yield three times as many snapshots with a digital camera, with a shorter flash recovery time.
Trends
Battery Council International recently completed part of an ongoing project to determine the trends of battery development (among other things) and how manufacturers will adapt. There are a few interesting items to note from their research:
The North American volume will continue to decline due to longer life batteries.
Auto accessories will increase battery power needs.
Government regulations and restrictions will become more stringent
Lead-acid batteries will lose share in the car industry due to increased use of Lithium and Nickel batteries
Market demand for rechargeable batteries will increase
Various forms of lithium batteries are emerging on the market. Although there are concerns about their flammability, many manufacturers are pushing industry standards by pre-qualifying these battery makers. The reason for this trend is simple - lithium is the lightest metal, which results in a high specific charge. For example, it takes 3.85g of lead to produce 1 amp for 1 hour while it only takes 0.26 grams of lithium to produce the same. One type of lithium battery is only 2.5mm. Lithium also produces a higher voltage and therefore, a higher energy density. Lithium is also more eco-friendly than lead or cadmium. These characteristics seem to fit right in line with market trends and many electronics manufacturers have noticed.

**Specifications subject to changes**

| | |
| --- | --- |
| | Product Spotlight |
| | |
| --- | --- |
| | Sponsored Ads |