Optifuse Panel Mount Fuse Holders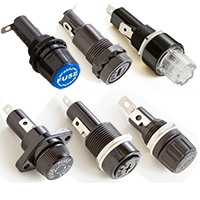 Optifuse panel mount fuse holders offer high performance at a substantially reduced cost. They are typically used for older automotive applications, but can also be used for circuit protection in general electrical applications, such as industrial equipment. Because of its versatility, this type of Optifuse fuse holder can be specifically designed for installing circuit protection in car dashes, marine dashes, or other electrical panels. The ability to mount the fuse holder in a panel allows for easy examination of the fuse, as well as easy replacement.

Three types of Optifuse panel mount fuse holder available are

Click Here for Other Optifuses Products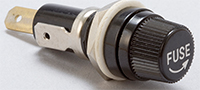 Micro-Miniature Speaker, Waterproof IP67 Rating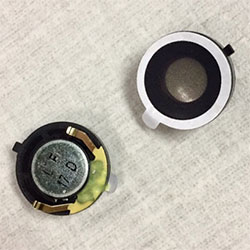 The new Intervox Micro-Miniature Speaker - SR800RMSS-1W-SPG-IP67 has a waterproof IP67 Rating. It has Spring Mount with Double Face Tape with mylar cone and round plastic frame. The frame Size 20.0 mm Dia. by 4.8 mm depth, 88 ± 3 dB SPL, 1w Nom/ 1.50w Max. Rated power, Rensonant Frequency HZ; 850 ± 20%, and Voice Coil Impedance; 8 ± 15% @2.0KHz. Application includes telephone, cordless phone, instruments, and computers.


Click Here For SR800RMSS-1W-SPG-IP67 spec sheet.


Click Here for detail & quote on SR800RMSS-1W-SPG-IP67.

+ + +

Buzzer Discontinued? Cross it to Intervox...
Star Micronics has discontinued their low frequency electronic buzzer line while Intervox's range of low frequency electronic buzzers continue to be available. Click on a Part number for a cross to Intervox.
CMB-06, CMB-12, CMB-24, PMB-06, PMB-12, PMB-24, RMB-03, RMB-06, RMB-12, RMB-24, SMB-01, SMB-06, SMB-12, SMB-24, YMB-06, YMB-12, YMB-24


Click Here for other Intervox Products.